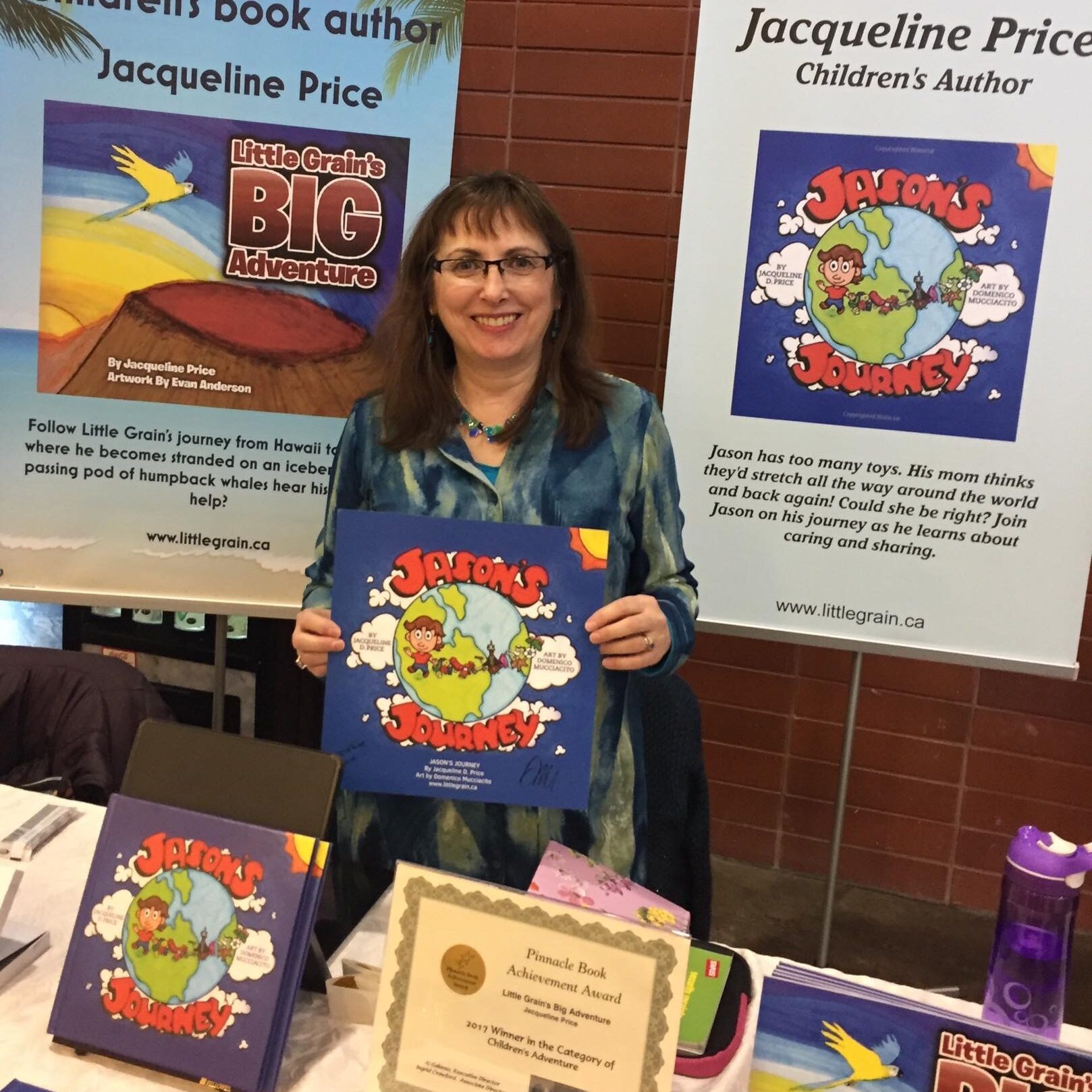 Jacqueline D. Price
Children's book author, elementary school librarian, jewellery maker.
Jacqueline was born in London, England but has made Calgary, Alberta her home for 39 years. She is married and has two adult sons. She loves reading, writing, cats, genealogy, chocolate and jewellery making.
Illustrator - Evan Anderson
Evan was a grade five student at St. Dominic Elementary school in Calgary when he illustrated Little Grain's Big Adventure. This is the first book he has illustrated.
Illustrator - Domenico Mucciacito
Domenico is the illustrator of my second picture book, Jason's Journey. At the time, Domenico was a business student at Mount Royal University in Calgary. He had a passion for art and brought his whimsical, unique style to bring Jason's Journey to life.